As a Personal trainer I've always known the benefits of exercise but as I have gotten older I am now more in tune with my body and realise that it functions better when I'm active. I still like to run, hit the gym and play sport but exercise can mean many different things to many different people.
For some people walking is exercise. While I enjoyed trekking in the Himalayas many years ago I would never consider walking as more than getting me from A to B, but I do love to be outside in the fresh air. So as long as I'm not near a main road then walking provides me with other benefits aside from exercise.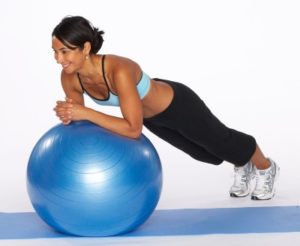 Exercise to me has to get your heart rate up and be exertive – it has to be effort! Running can obviously considered exercise but I don't feel it is the best way to get health benefits from exercise. If you are going to run then using interval training and High Intensity Interval Training (HIIT) type workouts are much better than hours of steady state running (unless you're training for a marathon!). Circuit training and body weight circuits are also great as they can generally be done anywhere and with minimal equipment.
Many of my clients have been able to carry on their workouts when away on business or holiday by implementing HIIT sessions with body weight circuits using exercises like squats, push ups, burpees, lunges and pull ups with great effectiveness.
Aside from playing sports (and being in the Himalayas), my favourite place to be is in the gym. I love lifting weights and using funky equipment like a TRX or Swiss Ball. A gym also provides a huge level of variety both for my own training sessions and also the workouts I design for my clients.